Introducing the perfect storage solution for your favorite loose leaf tea: round metal tins and round paper tubes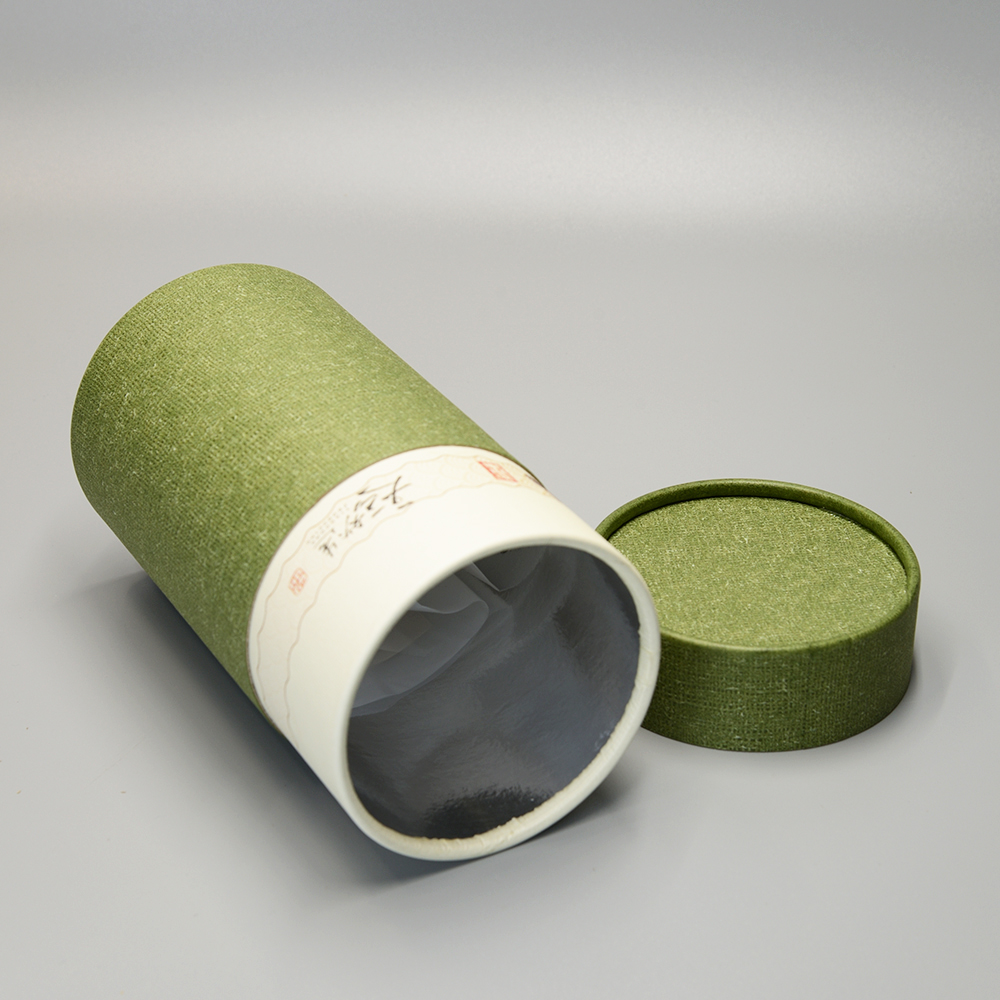 Are you an avid tea lover looking for the best way to store your beloved loose leaf tea? Are you wondering which is better to store tea in metal round tins or round paper tubes? Look no further, we have the ultimate storage solution for you.
We know the quality and freshness of your tea is of the utmost importance to you. That's why we've crafted two storage options—metal round tins and round paper tubes—to suit your unique preferences.
Let's talk about the advantages of metal round cans first. Made of high-quality metal, this tin is durable and resilient. Its airtightness ensures that the freshness and aroma of the tea remain intact. With its sleek design and smooth finish, this jar exudes elegance and sophistication, making it the perfect addition to your tea collection. Whether you prefer the delicate taste of green tea, the richness of Earl Grey, or the aroma of jasmine tea, the round metal tin preserves the essence of your tea so you can enjoy the full-bodied flavor with every sip.
On the other hand, let's consider a round paper tube. Made from eco-friendly materials, this storage option offers a sustainable alternative. Its eco-friendly design fits perfectly with the spirit of tea lovers who appreciate the taste of tea while protecting the environment. The round paper tube is lightweight and easy to carry, perfect for tea lovers who are always on the go. The tube is also beautiful, with an attractive design that will add a touch of charm to your tea collection. Whether you're a green tea connoisseur, earl gray lover, or jasmine tea lover, the round paper tubes provide a convenient and eco-friendly solution for storing and carrying your precious loose leaf tea.
Ultimately, the choice between metal round cans and round paper tubes comes down to personal preference. If durability, elegance and maximum preservation of tea freshness are your top priorities, then metal round tins are perfect for you. However, if sustainability, convenience and portability are your main considerations, round paper tubes offer the ideal solution.
No matter which storage option you choose, rest assured that our products are carefully crafted and designed to enhance your tea experience. We understand the importance of maintaining the freshness and flavor of our loose leaf tea, and we strive to provide the best storage options for your favorite tea.
So whether you choose a round metal tin or a round paper tube, you can enjoy every moment of your tea drinking experience and be sure to maintain the quality of your tea in the perfect storage solution. Elevate your tea journey today with our exceptional storage options.
---
Post time: Jul-21-2023