Introducing our beautiful Tea Printed Paper Packaging Tubes, a stunning eco-friendly packaging solution sure to enhance your tea brand. This beautifully designed tea tube not only showcases the elegance of the tea but also ensures the quality and freshness of the tea.
Attention to detail, our floral printed paper packaging tubes feature a unique floral pattern that will captivate tea lovers at first sight. The design is printed on high-quality paper with eco-friendly inks, giving it a luxurious and sophisticated look. It's a true work of art that will stand out on any store shelf or in the hands of your customers.
But it's not just a matter of aesthetics! Our packaging tubes are also designed to protect your tea from external elements that can compromise its flavor and quality. It is made of strong and durable paper material that provides excellent protection from moisture, air and light. Say goodbye to worrying about your tea losing its freshness with our reliable packaging solutions.
We understand the importance of sustainability in today's world, which is why our floral printed paper packaging tubes are made from sustainable and recycled materials. You can proudly demonstrate your commitment to the environment while delivering a unique and premium packaging experience. It's a win-win situation for your brand and the planet.
Plus, our packaging tubes are carefully designed with convenience in mind. It features a secure and easy-to-use closure system that keeps tea leaves tightly sealed, extending shelf life and preserving their natural flavor. The tube is compact and lightweight, making it ideal for storage and transport.
Versatility is another key aspect of our floral printed paper packaging tubes. While it's perfect for tea packaging, it can also be used for a variety of other purposes, such as storing spices, herbs, and even trinkets. Its versatility makes it a versatile choice and adds value to your investment.
At our company, we prioritize customer satisfaction and our floral printed paper packaging tubes are no exception. We carry out rigorous quality control testing to ensure that each tube meets our high standards. From the design process to the manufacturing stage, we pay close attention to every detail to provide perfect and reliable products.
In conclusion, our tea floral printed paper packaging tubes combine aesthetics, functionality and sustainability, making them the perfect packaging solution for your tea brand. Impress your customers with our beautiful packaging tubes, protect the flavor and freshness of your tea, and contribute to a greener future. Elevate your brand with unspoken elegance and quality.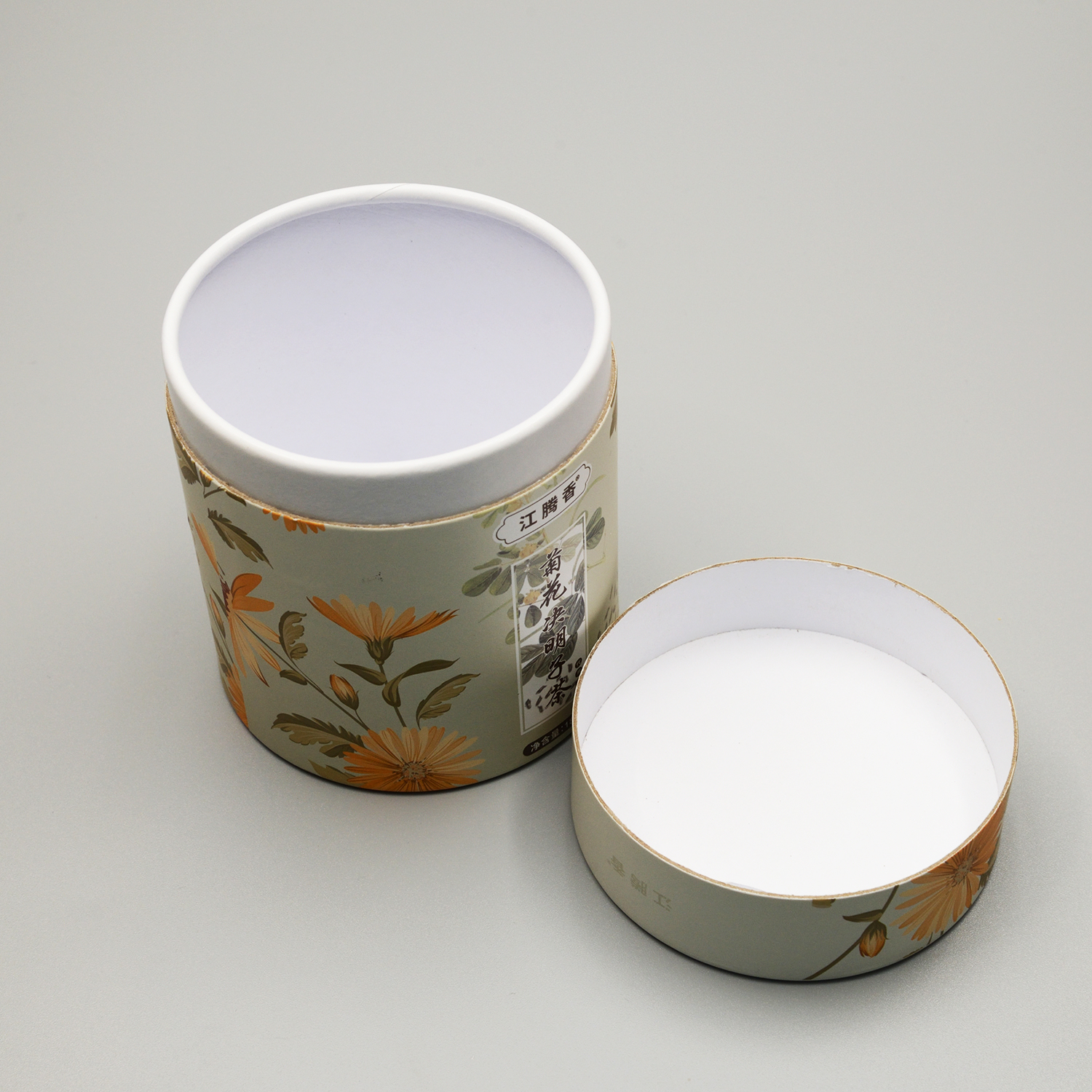 ---
Post time: Jun-29-2023